Answer
From the 28th September 2020, the way the theory test works in England, Scotland and Wales will change.
The change is intended to make the test more accessible but especially to those with reading/learning difficulties or conditions such as autism.
To begin with, the change will only apply to car driving tests.
Presently, you have to read a case study and then answer 5 questions about it, but if you take the test from 28th September, you'll watch a video clip instead of reading the case study and then answer 3 questions about it.
The video will be quite short, silent and you can view it as many times as you wish – you'll then need to correctly answer 3 multi-choice questions about it. You'll have to choose the correct answer to each question from 4 possible answers.
You can watch an example the type of video clip you'll be shown in the link below:
You'll be asked question such as:
Why are motorcyclists considered vulnerable road users?

Why should the driver, on the side road, look out for motorcyclists at junctions?

In this clip, who can cross the chevrons to overtake other vehicles, when it's safe to do so?
The screen you'll see will look like the one shown below: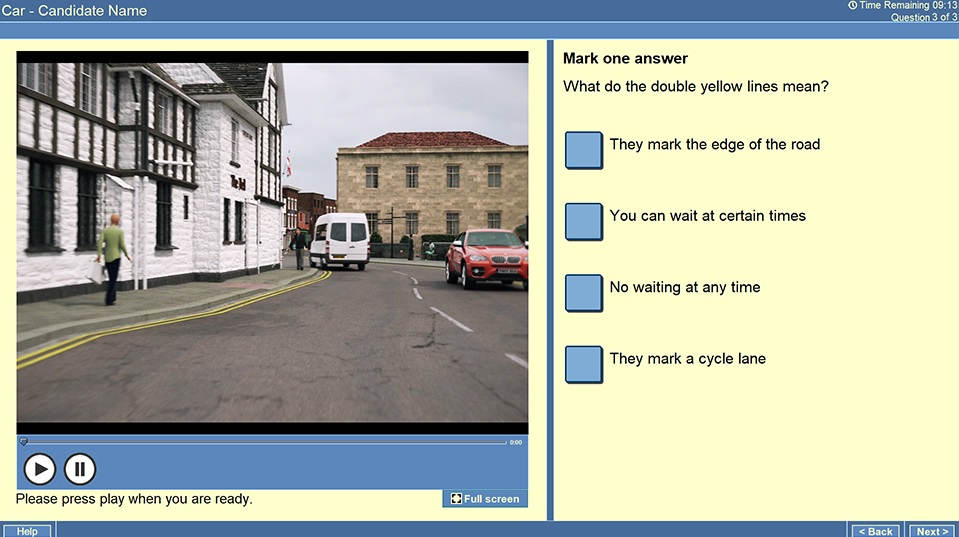 If the image does not display, please click here.
(Image courtesy of the DfT)